Steam Mop vs. Hoover Floormate (10 Major Differences)
A steam mop offers multi-surface cleaning with steam for sanitization and doesn't require cleaning solutions, while a Hoover Floormate combines vacuuming, washing, and drying functions specifically for hard floors. The choice depends on individual needs, with steam mops prioritizing chemical-free deep cleaning, and the Hoover Floormate providing versatility and larger debris pickup capability.
Steam mops and Hoover floormates are two of the most popular brands among household appliances.
A steam mop is a device that cleans floors using only water and an attachment that emits scalding hot steam.
The Hoover floormate uses a spinning brush to scrub floors with soap and water that attaches to the front of the machine. Which is better?
A steam mop and a Hoover Floormate both can be used as floor mop to clean your floor but the way they do it differs.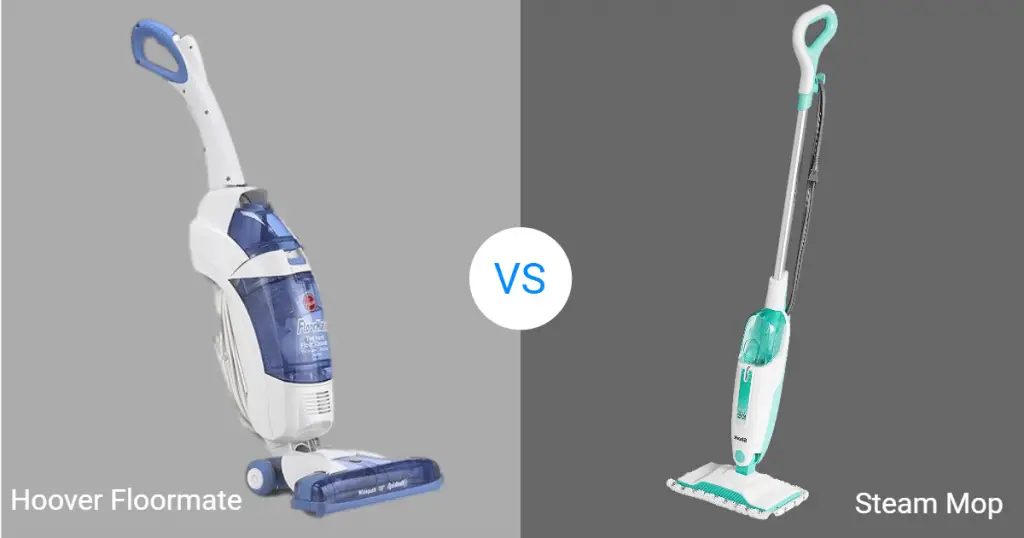 10 Differences Between Steam Mop and Hoover Floormate
Design
A steam mop and Hoover floormate appear similar overall and also share similarities in their work.
Both look very much like a vacuum stick, so it is hard to consider them a mop.
Yet, they are a bit different in design features to have a distinct feel.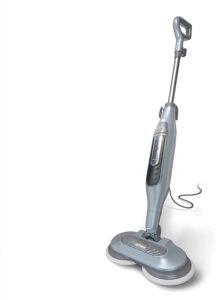 The aesthetics overall for each look modern and sharp. The steam mops come in a variety of color combinations. The Hoover Floormate is also identical but mostly has more gray and less lime green color. On the Hoover Floormate, the green is a mere pop color.
The water tanks of both are positioned in the back and front of the unit. The water tank in the rear is for cleaning solution and water known as the clean tank. The water tank in the front stores dirty water and the debris is cleaned up.
Removing the dirty water tank in a steam mop turns upside down the unit and shakes it clean. At the same time, the Hoover Floormate's water tanks are positioned on the top sides. On pushing the unit, the user's right-hand side has dirty water, and it can tilt down.
There are power buttons on the steam mop and Hoover Floormate unit handle, so turning off and ensuring easy access. The cleaning heads also feature clear casing so that the users can see the scrubbers and brush roll showing cleaning solution or water and are set to clean.
Cleaning Heads
A steam mop is different from a Hoover Floormate in the cleaning heads part.
A steam mop uses a multi-surface brush roll and more suction, while the Hoover Floormate uses rotating scrubbers during floor cleaning.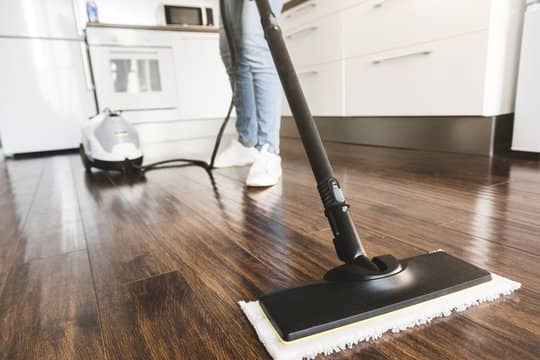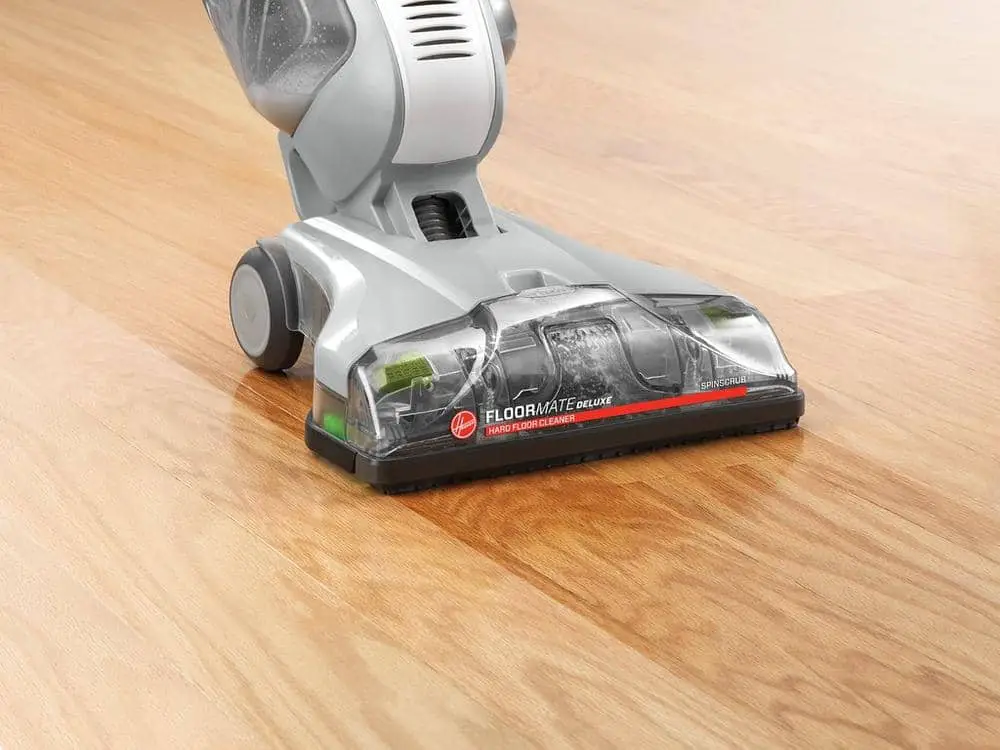 Both steam mop and Hoover Floormate use water or cleaning solutions as floor cleaners.
However, a steam mop allows the vacuum of large debris on area rugs and hard surfaces.
On the other hand, Hoover Floormate fails to work as a vacuum.
Removing the brush is simple. Snapping off the cover allows pulling the brush along with the pull hook.
Both units have a reservoir for a solution or clean water, sending a cleaning solution to the cleaning head.
Then, the mop applies the key to the floor directly while cleaning.
Both, Steam mop and Hoover Floormate clean hard floor indoor surfaces. They can change their cleaning heads as per the floor types.
A steam mop features three kinds of brush rolls such as area rug, multi-surface, and hardwood floor.
The Hoover Floormate features two types of cleaning head types: multi-surface and hardwood floor.
Height and weight
A steam mop is taller in size in comparison to Hoover Floormate. But in weight, Hoover Floormate is heavier than a steam mop.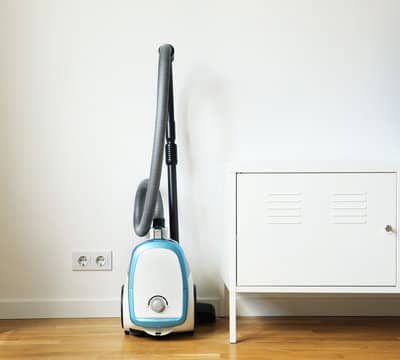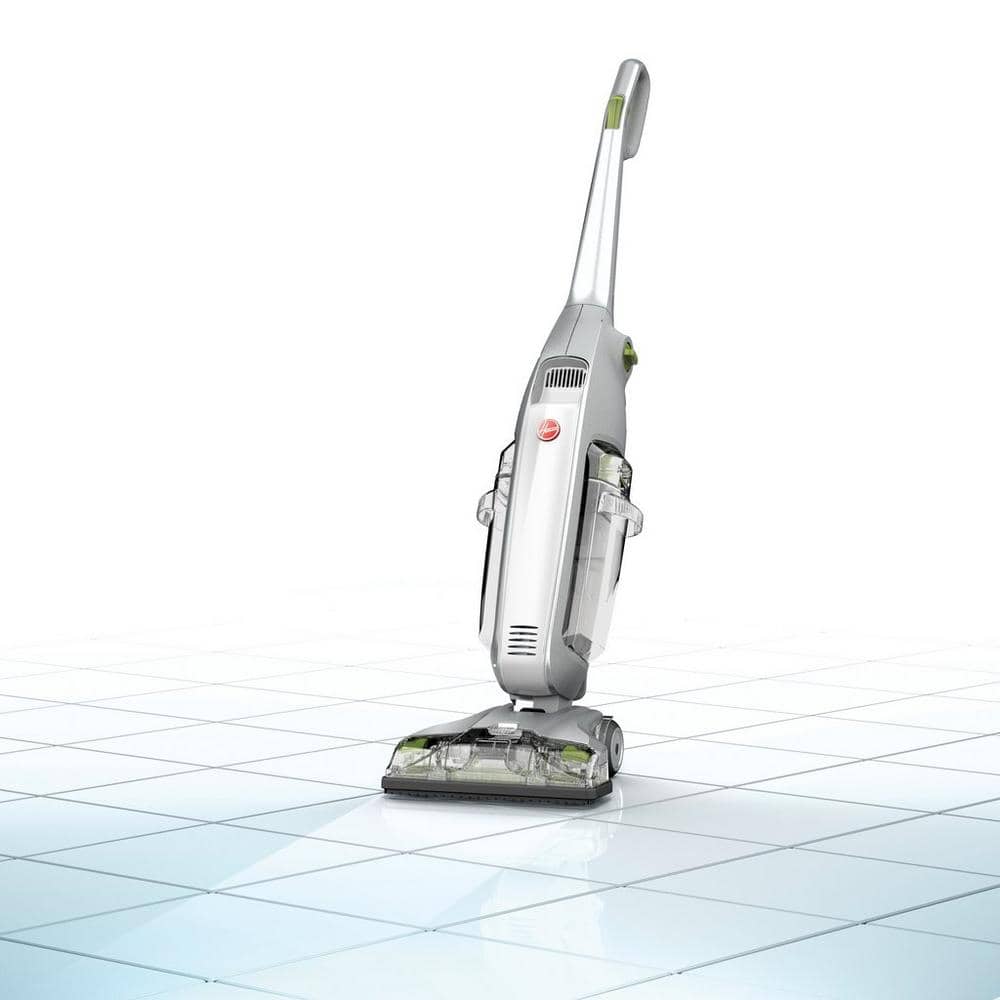 Accessories
A steam mop and Hoover Floormate both include accessories for their cleaning activities.
A steam mop has a pet brush to pick and remove from your floors the pet hair.
A steam mop has standard accessories that come as extra for wood floor cleaning and a specially designed brush for wood floors.
A steam mop has a specially designed brush for area rugs and also an additional area rug cleaning solution as standard accessories.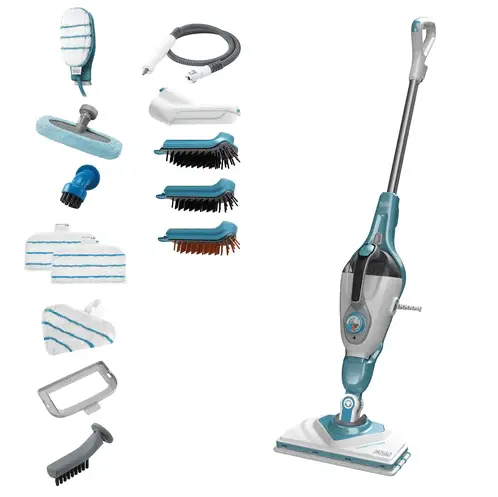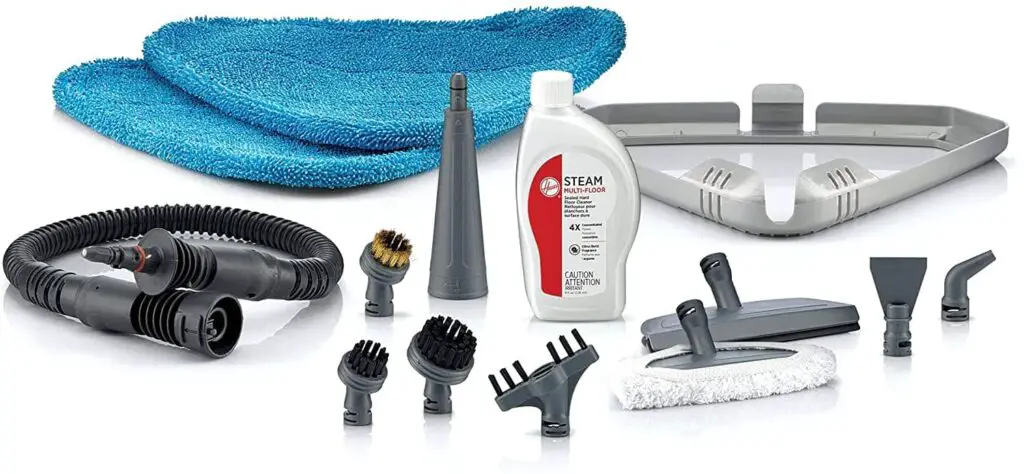 Hoover Floormate accessories include:
The Hoover Floormate Cordless feature is the same as the corded version but uses a lithium-ion battery for power.
Hoover Floormate Edge sucks debris and dirt more while cleaning. It is appropriate for the edges of baseboards and wall cleaning.
Both the steam mop and Hoover Floormate have a multi-surface brush to clean different floor types, whether laminate, tile, wood, etc.
Cleaning Solution
Both have a cleaning solution. They include a bottle, but some come with bundles.
There is a variety of cleaning solutions for area rugs, multi-surface, wood, etc.
You can also save money by considering making a homemade cleaning solution.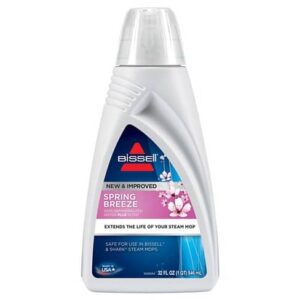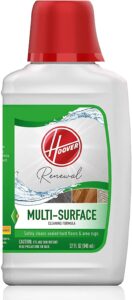 Cleaning Tray
A steam mop has a cleaning tray. Spraying some water and cleaning solution into the tray helps clean the unit and freshen up the brushes.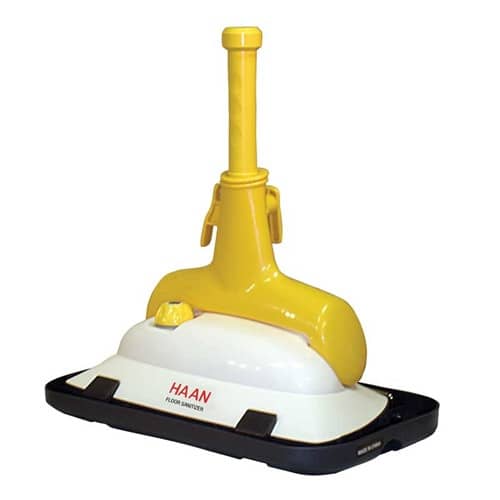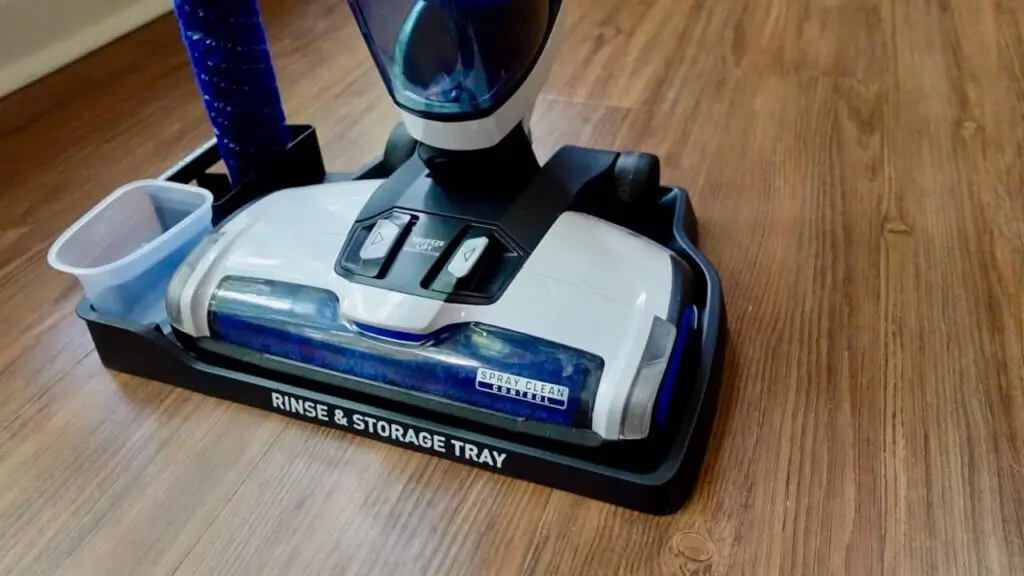 Filter
Both the steam mop and Floormate have a durable, washable filter. It is a must to wash the filter after a floor cleaning.
You may pass it under cold fresh water and ensure it air dry fully.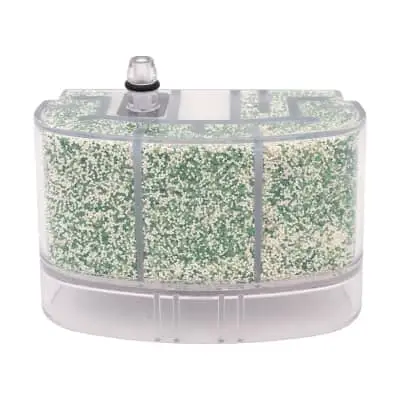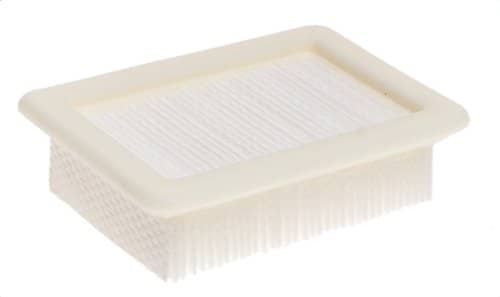 At the same time, even if the filter is washable, there is a need to replace it as per the use, over time.
Cleaning performance
The mopping test was good with a steam mop. It performed well by cleaning at 100%, while cleaned honey to 90-95%, and soda hit gave cleanliness + 95%.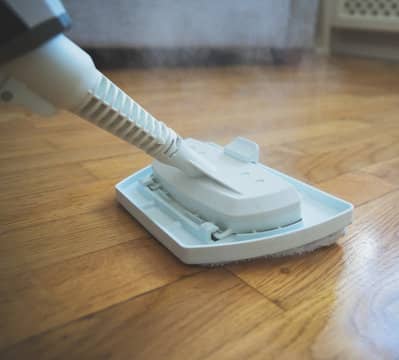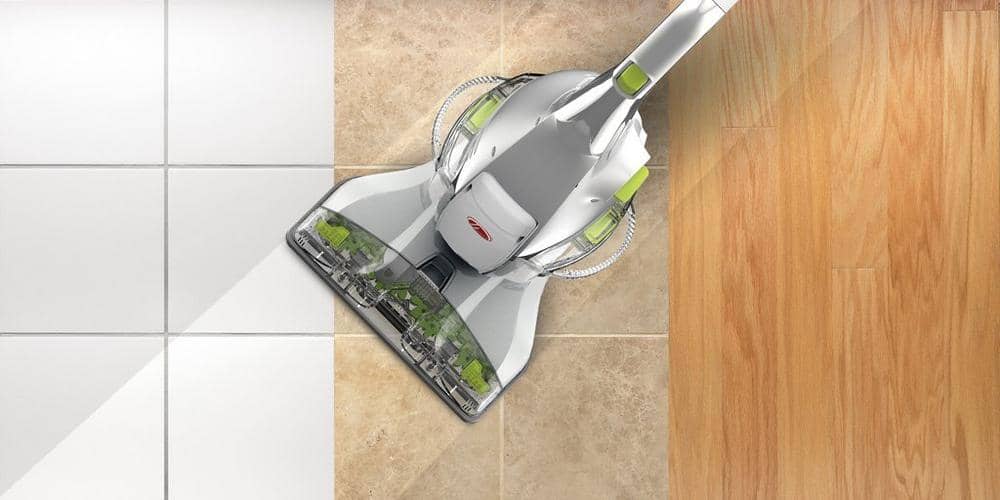 The remaining honey bits were removed after continuing the floor cleaning. The struggle was with soda, but it sucks up completely.
The liquids push the baseboard to clean.
The Hoover Floormate performance was to do well in removing honey, mud, soda, and other debris.
Floormate also struggled with soda, but the Floormate Edge was better in performance with floor edges.
Unboxing
The unboxing of a steam mop is simple. The pieces are wrapped individually, so unwrapping them does not take much time.
The Hoover Floormate also comes in individual wrapping so unboxing is a breeze.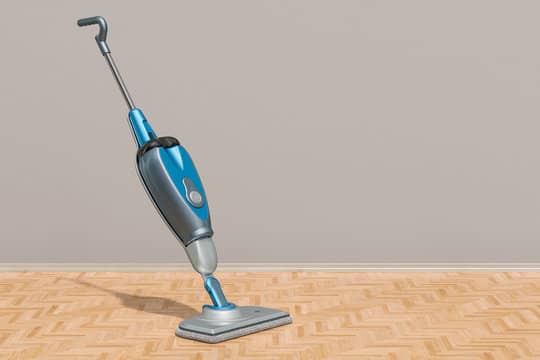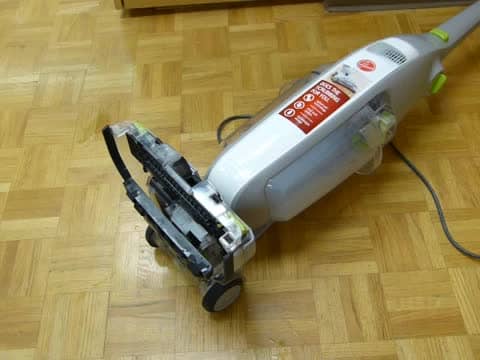 Setting up refers to the assembling that requires sliding into the mop body of the handle and screwing it. It takes less than 2 minutes.
The Floormate and the steam mop are almost similar. The difference is that Floormate lacks the area rug mode.
It has one method of working on hard surfaces.
In case users need something else, they can press the clean boost button and extract extra cleaning power, but should not use this feature for all the cleaning-out sessions.
Maneuvering
The steam mop and the Hoover Floormate are easy to maneuver. As the difference in height or weight is not massive, portability is not an issue.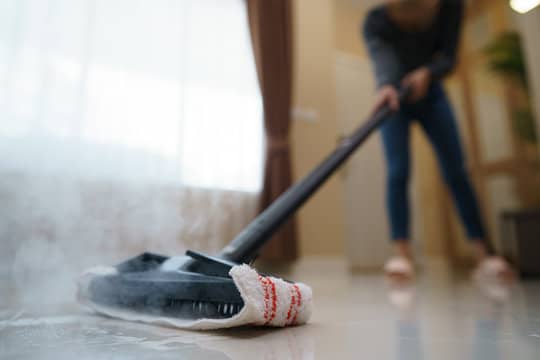 Both mops do not have the best cleaning angle or turning radius, so reaching hard spots may be a bit difficult.
But, they have a direct drive head and so move forward once powered. The mop is easier to handle while cleaning.
Miscellaneous Differences
#1
The fingertip controls on a steam mop are simple and easy to use, but some cleaning jobs require you to get dirty and touch the floor.
A Hoover Floormate has many features like scrubbing tools and more.
#2
The steam blaster in steam mops emits boiling water to kill germs and bacteria from the floor surface, while the Hoover floormate's spinning brush scrubs the floor.
It removes dirt and debris while breaking up any grime that might have been left by previous mopping efforts.
These two differ in the amount of time they last, cost, and maintenance.
#3
In steam mops the dirty tank is a bit hard to be removed.
You need a screwdriver and pull it out every time it gets dirty, which is quite time-consuming.
On the other hand, the Hoover floormate has a removable dirty tank, so it's easy to replace it after it gets dirty.
#4
In steam mops, the mop head in steam mops comes into contact with the floor surface.
Therefore, the steam cleaner leaves behind a thick layer of cleaning solution on your floor which makes it harder for dirt and dust to get in between the mop pad and the floor.
The Hoover floormate, on the other hand, is designed to scrub the floor with water and a brush.
The brushes clean deep into the cracks and crevices between the floorboards.
#5
The Hoover floormate uses less detergent than steam mops. It is a more efficient, less wasteful way to clean floors.
Using extra detergent in steam mops is a big no-no.
#6
For wet cleaning, the Hoover floormate is far superior. But for dry cleaning, the steam mop is much better.
#7
The board cleaning tanks in steam mops are better at cleaning dirt, but they use up a lot of water.
The spinning brush on the Hoover floormates does an okay job of cleaning dirt.
#8
Using a bottle of cleaning solution in steam mops can save you time, but you have to clean it more often.
Using a Hoover floormate is more convenient than using a steam mop, but you have to use a refill cartridge for soap every time you need to clean the floor.
#9
The cleaning functions in steam mops are better than those of Hoover floormates because they use only water and no soap, but the cleaning attachments in Hoover floormates are better than those in steam mops.
#10
The cleaning liquids in steam mops are made from chemicals, so it's important to be careful when using them around small children and pets.
The Hoover floormate does not use any kind of liquid that can cause harm, so it is a safe option for kids and pets.
Conclusion
We hope you enjoyed our article about steam mops vs. Hoover floormate. We are always excited to share our knowledge with our readers.
If you have any questions or concerns about any of the topics discussed in today's post, please feel free to contact us anytime.
We are always more than happy to help!