How To Wash Microfiber Mop Pads (Hand, Machine or Drying)
To wash microfiber mop pads, machine wash them in hot water with gentle detergent, avoiding bleach or fabric softener. Use a mesh laundry bag to prevent tangling, and for heavily soiled mop pads, pre-washing with detergent can be beneficial. For dish cloths, soak them in a mixture of hot water, vinegar, baking soda, and dish soap before rinsing. Always air dry the mop pads to avoid damage from the dryer's heat.
When washing hardwood floors, tile floors, concrete floorings, laminate floors, and all other hard surface floors, microfiber mops are fantastic.
Modern Mops require the use of a bucket and a chemical cleaner, and they are messy to use too unless you have more than $100 in a decent bucket and wringer!
On the other hand, our microfiber mops can only be clean with plain water and moistened inside the shower!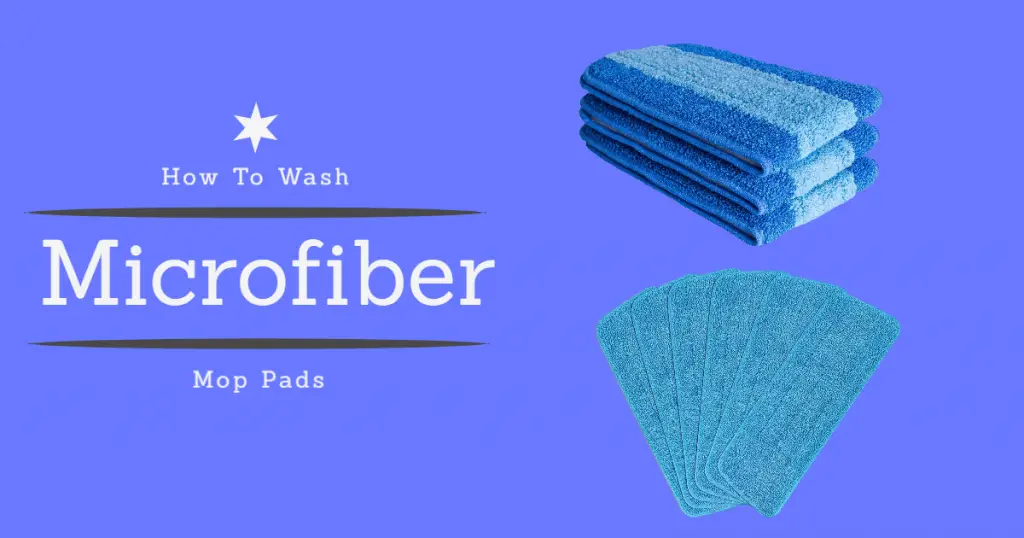 No further buckets and no harmful chemical cleaners are to be lugged around.
Microfiber mops work far more efficiently because each of the thin, microscopically fibers enters the surface depressions and lifts pollutants away.
It requires minimal effort, best of all.
A fully flexible pivoting handle helps you to mop, unlike conventional mops without straining your back. For traditional mops, you can easily clean them in simple ways.
​How to Wash Microfiber Mop Pads
Let's start by explaining what they are and how they work before we begin to wash the microfiber mops.
In comparison to the more common cotton mop, microfiber mop uses synthetic materials.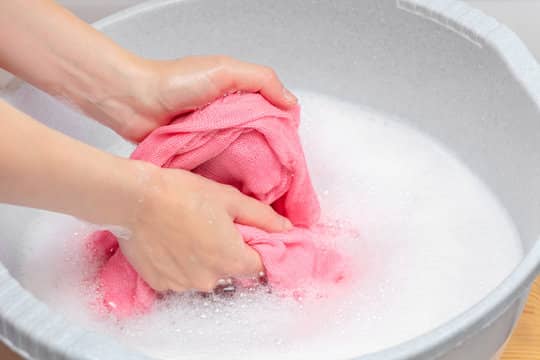 That's the name. When microfiber became widely usable, the manufacturers of cleaning products began using it with numerous advantages against cotton.
Microfiber is much lighter compared to cotton and can carry its weight in water up to 7 times.
Better still, when using it for brushing, it simply removes dust and dirt particles.
In this way, you extract gunk correctly rather than scatter it all over the walls.
Microfiber mops can last hundreds of washes if properly cared for. Two points about microfiber treatment are particularly important to remember:
Keep them away from sunlight. Do not dry them under high heat in your dryer.
Do not use synthetic fabrics or soft fabric detergents.
You can wash them in your home washing machine or by hand, but please follow these guidelines to ensure your microfiber's long life.
​Washing machine Microfiber
It's the best and easiest way to make sure your microfibers remain clean in your washer for a long time!
The whole procedure is very easy and you should not find it difficult to keep your pads clean in the future.

First of all, you must be careful about using a good detergent.
Specific instructions are given by most manufacturers but in general, the following are applicable.
Make sure you use a mild detergent, liquid, or powder. Both of them will work until they are self-sufficient or are based on a soap.
You ought not to be sticky, too.
It would be even better if you could get your hands on some kind of natural unscented guy.
Just note, gentle detergent without softeners. So just remember. Until we continue, test how the pad is blocked.
When big stains are left, just use a brush to break it up, to help your washer properly clean it.
Place the pad in your laundry machine until finished and be sure to use hot washing water.
This is because hot water will release the fiber to the fibers all the nasty stuff.
Don't forget to add some of your favorite detergents, of course.
Use a medium speed that can be labeled "ordinary" or "natural" on your washer to correctly clear your pads.
In some cases, you may need to ​disinfect​ mops for ​deep cleaning.
​Hand washing microfiber
Wash with a mild detergent in hot water and, if necessary, use a soft burnished brush.
​Microfiber drying
Air microfiber drying can take the longest time. Relatively quickly, microfiber dries.
Do this with low heat or no heat, if you want to dry the microfibers in a dryer.
Dry it with other microfibers to avoid lint accumulating in mops.
Microfiber catches any lint that other components in your dryer have discharged.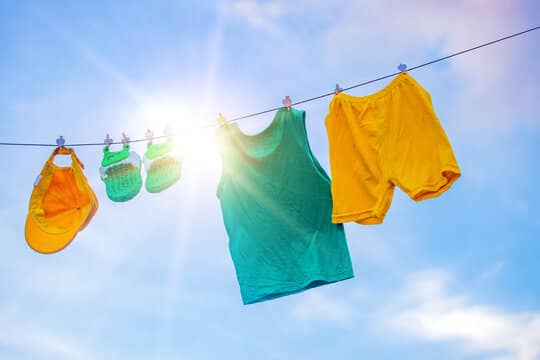 Once the washer is finished, take off the pads and determine how to dry them. Air drying is the best option, so you should always choose it if it's possible.
Well, the microfibers drought soon, so it won't take much longer. Hang them where fresh air is, and let them dry.
Why is this the best choice?
​Okay, dryers will damage the tissue if not properly used. Just air-dry your microfiber pads to keep them lasting longer.
Be careful when choosing the settings if you still want to dry your pads in a vacuum. Do not use the high temperature.
​Storing your reusable microfiber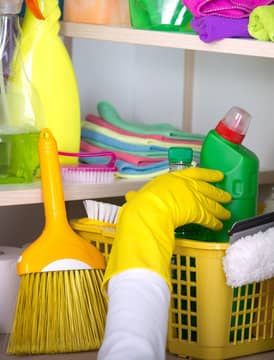 Let's say it, however. This should be pretty obvious. Make sure all your materials are stored in a safe, clean place.
As already mentioned, it absorbs even the smallest particles of dust and dirt, so before you even start to clean, you don't want to obstruct the fibers. A clean cabinet ought to work great.
Conclusion
Microfiber mop pads are used to clean hard floors using less water than traditional mops.
However, the pads need to be washed regularly to keep them clean and fresh.
It's important to wash microfiber mop pads after each use to prevent bacteria build-up.
The cleaning process isn't overly complicated, but it does require some time and attention to detail.