How To Dispose of Old Mops & Cleaners (15 Ways To Re-use)
Mops are among the most popular cleaning items in the home, but they can wear off or become damaged if not handled with care.
It becomes very disgusting to have a heap of old or damaged mops in your house and it can occupy lots of space.
You should not rush to throw away your old Mops because there are many creative ways to recycle or re-use your old or damaged mops.
15 Ways of Dispose or Reusing Old Mops
1. ​You can reuse old mops by taking out their threads from every hole carefully.
2.​ The procedure is achieved with new clothes. You can use any old shirt which is of no use. Sometimes, you can soften the mop head if it becomes hard for any reason.
So, before considering any mop dead, double-check the head.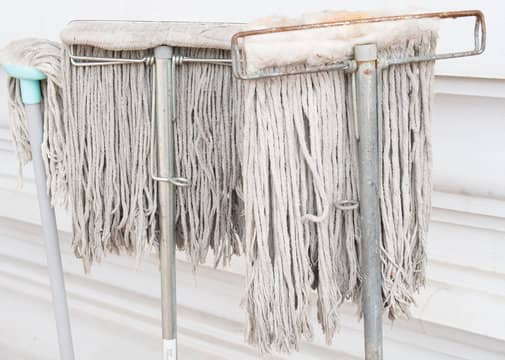 3. First, you should cut the clothesline by line with the measurements you want to set up on the mops.
Add the pieces into the mop's hole then knot them all through every hole. Fix it properly and use it.
​4. Also, you can reuse the old mops in your home by making craftworks like cutting the plastic bottle for use as a vase.
Go ahead and fold all the edges and attach them to the bottle caps. Cover the caps with the fancy thread till the edges are well attached to the bottle cap.​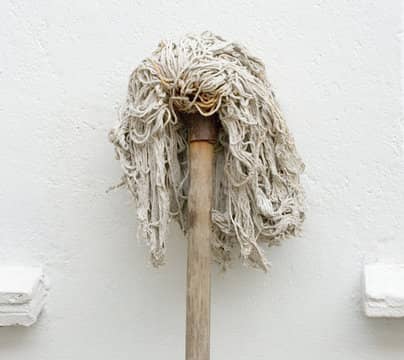 5. ​Decorate the old mops cover with the thread, then attach both the ends which will become a vase.
Paint all the threaded areas and decorate them with beads and ribbons to have a stunning piece.
​6.​ We can use the towel of the mop by cutting it into the pieces equally and then attached with the brush for use.
​7.​ We can reuse it by making art painting. On the painting sheet, put mop threads and add colorful painting.
Proceed by spinning off the painting board to take out the threaded mops. With this, the beauty of your painting will be very glaring.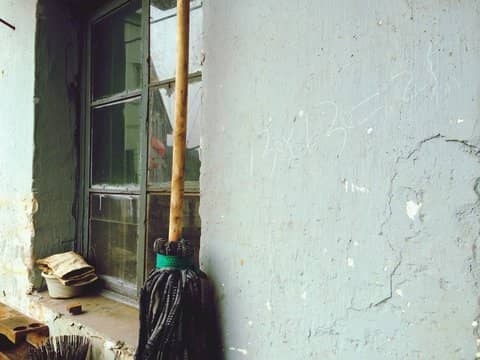 ​8. We can also reuse an old Mop for making doormats. Simply take out all the mop threads and wash them properly with detergent.
Dye all the threads with different colors and dry them. Afterward, attach them with the glue, then wait for it to dry for use in your washroom.
​9. ​Your old mop cloth can serve you as a floor mat.
As we all know, your mop can easily become a breeding place for germs, so you should first ensure that your mop is washed, and disinfected to avoid the transfer of germs.
As floor Mat, your old Mop will be very efficient in absorbing various types of first but you should ensure that it is washed and disinfected always.
However, ​do you know if you store brooms and mops in the right way, you can extend its life and make it more durable?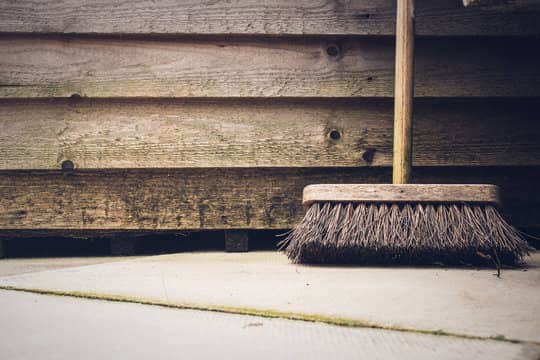 ​10.​ It would be awesome if you stop wallowing in the stress of old Mops. Do you know that you can harness your wrecked wooden Mop handle for your creative DIY design?
All things considered, in case you're for the most part searching for a creative and fun-filled way, we'd recommend investigating how Ribbons and Glue can make a great floor brush.
Instead of the complete fixer head for the Mop, you can utilize the striped paper sacks to make a vintage-looking floor brush!
We figure out that this design would be glaringly stunning in your good old-looking kitchen.
​11.​ Did we truly grab your eye when we began talking antiquated beautifying Mops?
All things considered, you may not utilize your old mop pieces for this undertaking all things considered.
however, we can completely comprehend needing to make fall motivated or Halloween proper mop after finding the genuine article in a bigger size in your carport as we did!
We love how Ribbons and Glue made this stunning cinnamon mop from a stick handle, twigs, a couple of long cinnamon sticks, and segments of extra material, and we likewise totally revere how they balanced it on their entryway like a wreath.
​12. ​Do you live in a stunning old home that has consistently had a natural chic or kind of farmhouse roused feel about it that you love making DIY stylistic theme undertakings to develop and encourage?
All things considered, we incline this incredible standing grower, produced using an upcycled mop handle and a huge repurposed channel, is the ideal venture for you, especially in case you're likewise a cultivating lover!
​13.​ Your old Mop stick can serve various important purposes in the house. You can combine many Mop sticks to create a DIY shelf where you can keep other household items.
If you can paint, then I know that you will need to coat your paint in places that are higher up and closer to the ceiling.
You can achieve this by placing your paintbrush or paint roller on the tip of the Mop stick for quick and efficient painting.
​14.​ Instead of throwing away your old Mop cloth, you can reuse it as bedding for your favorite pets. It is ideal for small pets because it provides warmth and comfort.
I know that you love your pets and you would always strive to make them happy. Instead of spending money to buy new beddings, you ​simply cut the clothes of your mop into smaller pieces and stuff them into the cage of your pet.
The mop cloth is awesome for this purpose because it can absorb both liquid and solid excreta from the pets.
​15. ​Your Garden can receive a boost if you have heaps of old mops. You can make use of an old mop head in the mulching of your plants.
The plants in your garden need a boost and with the mop cloth of your old mop, you can mulch your plants.
More so, you can use each string of the mop cloth to tie your plants in the Garden.
​Final Words
A Mop is specially knitted with strands of solid materials and it is well packaged and designed for efficient cleaning of the floor. The stick of the Mop is connected to a hairy or corn husk material.
If the space in your house is occupied by old mops, then you can harness the old mops for another purpose.
The mop can be recycled and reused in many ways as explained above, but you should always maintain good hygiene by washing the mop cloth always.