Why Is My Bona Mop Not Spraying
Last Updated on December 1, 2021 by Samantha Morgan
Are you taking the best precautions of cleaning your home or office, yet dirt will find its entry into your spaces. Once it is in, the only resort is to look for good mopping. As cleaning is a relentless job, considering a bona spray mop is helpful to maximize your efforts.
Sparkling floors does not mean mopping randomly. You must know the best ways of handling the chore. Right from selecting a suitable mop to checking its mophead is in coordination is a must.
The best is to go for options such as a bona mop that offers easy cleaning before gearing up with other essentials such as a bucket and floor detergent.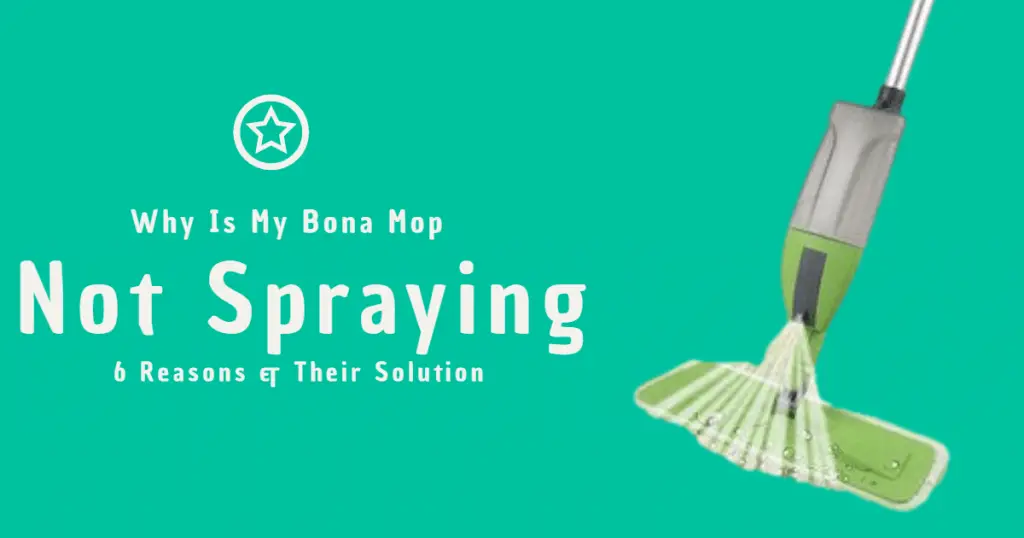 Why a spray mop?
A bona spray mop is the best option for laminate floor cleaning. Laminate floors are not water-resistant, and having a spray mop allows you to control the water you want to use for cleaning. Its salient features are the attraction: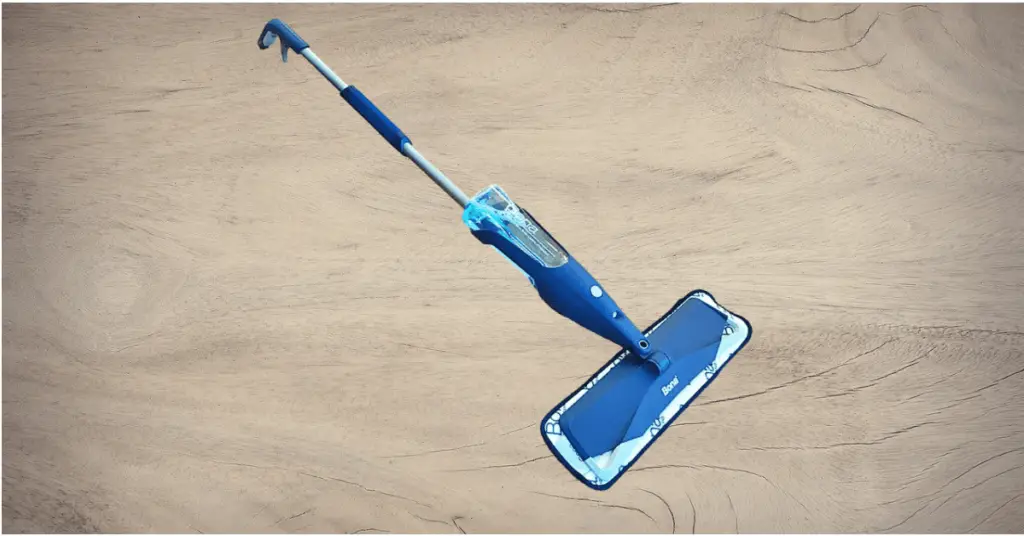 Accommodates any cleaning
3-in-1 cleaning functionality
Easy and lightweight to handle
Holder locks the bottle securely in a place
Saves the environment and your money
Includes a reusable, washable microfiber pad
Bona spray mop is a water-based cleaner. It sprays and dries ultra-quick, making it the ideal choice for finished wood floors. As it dries faster, there are no wet spots. It sprays on your floor directly, and your mop wipes it immediately.
Bona products are designed specially to protect the environment and your floor. The cleaners of Bona will not leave any residue behind or make your floors look dull.
However, like all other products, the Bona spray mop also has issues. It does not spray. As the main function is beyond its spraying, the question arises, why is my Bona mop not spraying?
Reasons for why is my Bona mop not spraying?
Your Bona mop spraying does not stop without reasons. A few steps you can do it as a priority:
Check if your Bona spray mop is fully assembled.
Take out from the mop the refillable cleaner cartridge.
Assemble A&B poles and push firmly down until both poles click in place.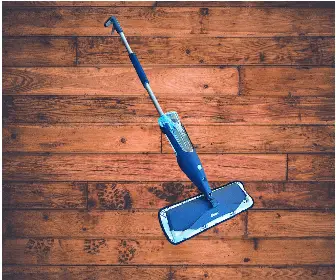 If the poles are not locked in place, the spray function does not spray properly. So, push A&B poles hard. However, here are a few other common issues relating to Bona mop not spraying.
1
Leaking Cartridge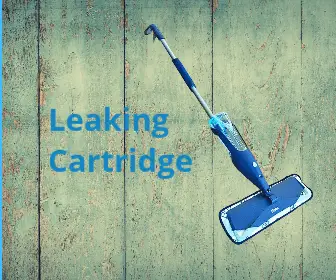 People experience leaks with a mop, and this happens as the cleaning solution escapes from the cartridge. It may occur when you are mopping or even when it is in storage. It may be a design issue that the solution leaks out. It is not a prevalent issue; it happens with very few units.
2
Leaves streaks
Bona mop is excellent for floor cleaning, but it leaves streaks at times. As this mop is the best choice for wood floor cleaning, the lines become noticeable with dark-colored hardwood.
The streak marks rely on the floor type. Some may disappear if you run the mop a few times in the same area. Yes, it may get tedious, in case you have to mop a large area.
3
Breaks on repeated use
Bona mop is sturdy; eventually, it has plastic parts. With repeated use, it tends to beak. You may experience Bona mop issues not spraying, such as the trigger connector coming off together or the trigger stopping working completely.
Some problems are about the two poles falling apart with repeated use, which makes the feature of spray useless.
Nevertheless, bear in mind, nothing lasts forever. Tools are sure to break down, and it is a matter of time. However, you cannot ignore the fact that this Bona Microfiber cleaning pad is machine washable. You need not strain or dirty your hands anymore.
The cleaning pad has a unique design featuring dual-zone action of cleaning the blue outer fibers break the grime, and the blue light fibers absorb and trap dirt more than 2.5 times than the earlier version of Bona's microfiber pad.
Other simple reasons that bona mop is not spraying includes:
1
The Bona mop spray trigger mechanism gives one good spray and gets stuck. It does not come back and takes several seconds for the mechanism or the spray to get into its correct position.
It is not the problem with old mops that may be due to overuse of the mechanism. Even the new mops with regular use experience this issue.
2
The simple solution is to take out the refill container and spray in the crevice wd40 and you will notice the plunger springs back to normal. It happens as the spring gets rusted and sticks.
Spraying wd40 is the trick, and it works on spraying into areas that have refill bottle plugs. After spraying wd40, you may pump the trigger fast and you will notice the clog clears out and it works like new.
You can also spray in the place the bottle cap fits and press the trigger a few times, it will work smoothly.
3
Another issue with bona mop not spraying or it sprays inconsistently. This is mostly due to the refillable cartridge container that does not sit firmly into the mop head. It requires pushing firmly the container inside until you see an air bubble coming up in the container liquid.
Tips
Before beginning the process of mopping, give your surfaces with your vacuum a thorough cleaning. Removing debris, dust, hair, and other particles helps towards cleaning floors.

As you start with mopping, set yourself. Buy the mophead considering its shape and stock other essentials such as a bucket.

Begin cleaning from the back corner of your room and keep working backward. Thus, you will not directly walk onto an area that you already cleaned.
Final Words
In final words, considering Bona spray mop is because you need not carry the heavy bucket with water anymore. Just spray and mop with ease.
With busy schedules and work-from-home routines, this machine featuring washable and reusable pads of Bona is a boon designed assuring effective cleaning action of your area.